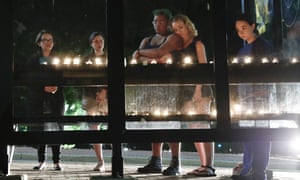 The FBI is investigating the unprovoked stabbing of a black man at the University of Maryland as a possible hate crime after a white student who belonged to a racist Facebook group was arrested nearby with a knife in his pocket, police said.
University of Maryland student Sean Christopher Urbanski was charged with first- and second-degree murder, and first-degree assault. His first court hearing was scheduled for Monday afternoon.
Richard Collins III, 23, was stabbed early Saturday while visiting friends at the College Park campus. He had just been commissioned as a second lieutenant in the US army and he would have graduated Tuesday from Bowie State University, police said.
The killing was met with shock and fear on both campuses, which are nearby each other in suburban Washington DC. Bowie State, a historically black school, is having its commencement ceremony on Tuesday in the same basketball stadium on the College Park campus where Maryland held its ceremony on Sunday.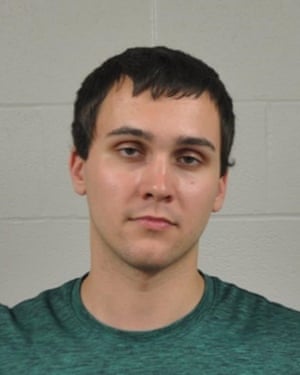 "If I'm a person of color, I would certainly look at this as something that could happen to me. In fact, I know on Facebook our students are saying that," said the University of Maryland police chief, David Mitchell.
University of Maryland's president, Wallace Loh, led students and families in a moment of silence for Collins at Sunday's commencement. He called it a "senseless and unprovoked assault", the Baltimore Sun reported.
"We are still in shock that a young man, so full of promise, should have his life cut short, so suddenly," Loh said. "Our thoughts and prayers are with his family and friends, and with the entire Bowie State University community."
Mitchell said he asked for the FBI's help after learning that Urbanski, 22, belonged to a Facebook group called Alt-Reich: Nation, where members post disparaging material about African Americans and others.
"We are here to evaluate that as an ongoing concern with respect to whether or not this was a hate crime," Gordon Johnson, special agent in charge of the FBI field office in Baltimore, said at a news conference on Sunday evening.